By Leah Quinn
Published in The Irish World on 02/10/2013
Thursday night saw many of the London Irish gather together in celebration of 40 years of Clannad at the Irish Embassy in Victoria. The Irish band, from Donegal's Gweedore, first formed in the 1970's and have continued to produce their own unique blend of Celtic music since then. This year sees the launch of their first album of new material since their 1998 release of the Grammy award winning Landmarks.
Nadur,
meaning nature in Irish, is the first album since 1989 with the original line up of siblings Moya, Ciaran and Pol Brennan and their twin uncles Noel and Padraig Duggan.
The evening was hosted by the Ambassador of Ireland, Mr. Daniel Mulhall and his wife Mrs. Greta Mulhall who took the opportunity to formally introduce himself in his new role and to remind his guests to regard the embassy as the focal point for the Irish community in Britain.
Clannad
then joined the stage and kicked off with their melodic Scotch Gaelic song Turas Dhomhsa chon a Galldachd from the new album. This was followed by Citi na gCumann which had been given to them by Moya's grandmother.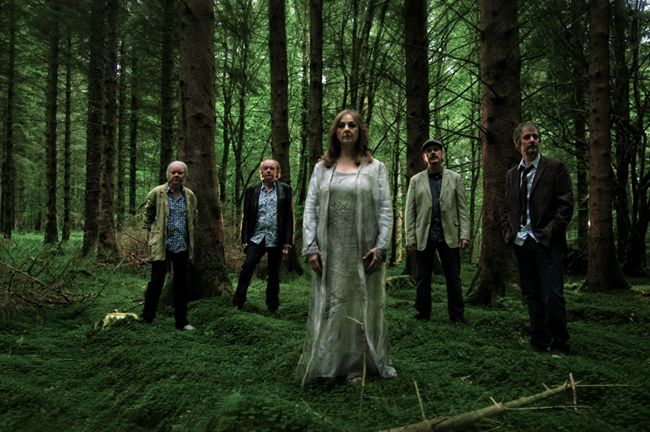 Speaking at the event, Moya Brennan told The Irish World she believed staying true to what they stand for as a band has lead to them to reach the forty year mark and taking short breaks which enabled them to return with enthusiasm for their music.
Moya also spoke of the nerves she experiences as a young girl before one of their first performances at a music competition in Letterkenny and how holding her mothers hand gave her comfort when she wasn't sure they had what it took.
Forty years later, Moya describes how fans can expect the same distinctive Clannad sound from this their 18th album along with some fresh new influences.
Originating in their family pub in Donegal, the bands trademark sound and unique

take on Celtic musical tradition has built them a strong global fan base with over 15 millions albums sold worldwide.
During their time, Clannad have produced music such as the theme for Harry's Game, and the soundtrack to Robin of Sherwood the TV series. Moya, Ciaran and Pol are also siblings to the well-known singer Enya, who originally played keyboard in the band.
Their album, Nadur, is due out this month and Clannad will be touring globally with Mary Black to coincide with its release. The tour will have 15 UK dates including London's O2 Shepherds Bush Empire theatre in March 2014.